Welcome to Cloud 'N Clear – my Blog.
I haven't been blogging since 1995 as my archives indicate, rather I have recently retroactively posted significant thoughts and events that occurred over the years. While I've started posting new Blog entries in more "real-time", I thought the Blog could also act as a nice corporate diary for the events that have unfolded in my professional career. There have been many memorable events and moments of inspiration, epiphany and a healthy dose of innovation mixed in. So while it might mostly be me reminiscing, I'm also compiling a set of shared ideas and best practices about product management, corporate, product and solution marketing that I've collected over the years. After all, what use is a Blog … if not to provide something useful, rather than just blabbering on about your own "musings". But it's nice to be able to do that as well.
For those of you reading about things that occurred when we worked together, have no fear, I always keep confidential the things that are confidential. Though now that it's been over 11 years, it will be fun to detail such events as the Synon/Sterling acquisition and what went on behind the scenes. Maybe that is worthy of a book? Or a very bad mini-series, who knows. Thanks for visiting and do let me know what you like or don't like about my Blog … always gathering requirements for prioritization

P.S. The opinions on this blog are purely my own and do not reflect the viewpoints of my current or previous employers.
A little about me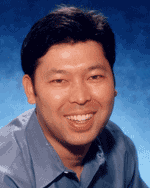 I am currently the VP of product marketing at Veeva Systems, a leader in cloud-based applications for the Life Sciences industry. Previously I was VP of product management, marketing and alliances at RainStor, an infrastructure software company that provides a specialized repository for the most cost-effective retention and access of multi-structured big data.
Before that I was with Siperian (a Master Data Management Software Platform Provider acquired by Informatica) for 4 years, most recently as the VP of Product Marketing. I led both the product management and product marketing teams during my time there. Prior to Siperian, I was responsible for product management and product marketing at GoldenGate Software (Transactional data management acquired by Oracle). I had also been the VP of marketing and product management at MetaTV, acquired by Comcast (Interactive television software platform), director of product and services marketing at Evolve Software (Product Portfolio Management software, acquired by Primavera Software and later Oracle), and director of product management and marketing at Synon (Application Development software, acquired by Sterling Software). My background consists of 20+ years experience in product management, marketing, and I have good experience with RDBMs, knowledge management, Interactive Television, data modeling, data integration, data management, data replication, archiving, application development and integration, with working practical knowledge of Web 2.0, SaaS, Cloud Computing, Security, Mobile Applications, Business Service Management, Product Portfolio Management and more. I started life off as an Engineer developing software applications in RPG for the AS/400 and PL1, C on UNIX with DBA experience on Oracle and Informix RDBMS.
I have been a  frequent presenter at technology events and have been published in a variety of magazines on a wide-range of topics including CDI/MDM, Business Continuity/High Availability and RDBMS systems. Please do leave a comment if you would like to connect. I'm always delighted to make new friends and I'm willing to help professionally and personally in any way I can.
I am extremely passionate about cloud computing and XaaS and as a reformed enterprise software junkie, I am delighted to be able to name my blog "Cloud 'N Clear". Which reflects my thinking about cloud computing and the clarity we all seek in this new and evolving space and market.
Now that you know a little about me, here are 10 things not even some of my friends know about me.
More professional information about me is available at www.linkedin.com/in/ramonchen
You can find me on Twitter at www.twitter.com/ramonchen
and on Facebook at facebook.ramonchen.com